We are organizational psychologists who create cultures of care and authenticity, and focus on delivering outstanding
results.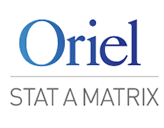 "Amir moves. He manages to move and excite crowds while creating an up close and personal link. We had the privilege of collaborating with him in different events. We set out to goals together worked together to achieved them during these events. I can only express gratitude and we look forward to next event together."
Berk Uziyel, CEO of SPI International

Dr. Amir Kfir believes that investing in organizational culture is the key to innovation, growth and success.
אמיר כפיר
דר אמיר כפיר
מטודולוגיה NONFLICT
פתרונות סכסוכים
אמיר אור פיתוח ארגוני
מתודולוגיה נונפליקט
אמיר אור
אמיר כפיר
conflict resolution amirror
team bonding international amirror
conflict resolution amirror
We work with leaders all over the world on developing well-managed, resilient organizations by creating company cultures which nurture risk-taking, trust, honesty, openness, and conflict management.