We are organizational consultants who inspire leaders around the world to treat conflicts as opportunities to manage change and strengthen culture.
We work with leaders on developing well-managed, resilient organizations by creating company cultures which nurture risk-taking, trust, honesty, openness, and conflict management.
"I'm extremely impressed with how intently Amir listened to the points I raised in our conversations and how he covered them perfectly in his address to our forum and the chapter. The feedback I've heard from other forum members has been awesome. Amir is a world class resource. We have been truly privileged to cross paths with him for a few days. We would love to do another forum session again with him in the future."
Jason Misso, YPO Queensland, Australia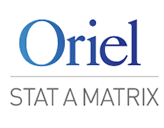 Contact Us
We'd love to hear from you!